Firesafe Cladding Used By DC Cladding
Want to protect your property from fire hazard?
At DC Cladding we provide you with a wide range of high-quality firesafe cladding. No matter how extreme our Australian weather gets, our cladding options will keep your property safe from fire. We offer a variety of cladding options supplied from industry-leading brands.
Ranging from marine-grade aluminium, to advanced honeycomb technology, and even to aluminium cladding that looks just like timber.
Depending on your specific project, a different cladding option will be recommended to you. Some options such as MondoClad or Alfrex will be suitable for commercial projects (e.g., skyscrapers, subways, or tunnels). While options such as Scyon or Nuwall will be better for residential properties.
If you're not sure which firesafe cladding option is best for you, feel free to get in touch with our experts today. Click here to contact us.
Here are some of our firesafe cladding options: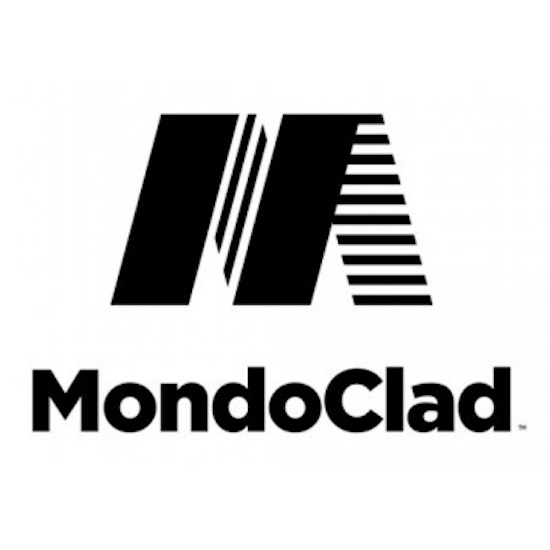 MondoClad
Built from marine-grade aluminium, this modern cladding material is 100% non-combustible (follows all regulations and is NCC compliant). And because of this material, this cladding is also corrosion-resistant. No matter what harsh Australian weather comes your way, your building will be safe with MondoClad. Comes in a variety of colours including solids, metallics, and natural (brushed). If you have a unique design in mind, our suppliers can also customise the colour and the sheet size for your cladding. Non-combustible to AS1530.1.
Alfrex
This is a 100% aluminium cladding material (not composite like most). Perfect for commercial buildings, exterior facades, signage, and more. This material is offered in a wide variety of designs from solid colours, to standard metallics, and even beautiful metallic pearl. This is a pre-finished material and because of this manufacturing procedure, it's a more cost-effective solution. If you have a commercial project and would like a 100% solid aluminium cladding, this option is perfect for you. Non-combustible to AS1530.1.
Vitra Core G2
Made out of an aluminium composite material, this is a beautiful firesafe cladding option manufactured by Fairview. It's a versatile option that can be used on any building facade. Similar to tradition cladding options, it is a composite panel. However, this option's core contains an aluminium structure, rather than the typical flammable core made out of polyethelyne. Non-combustible to AS1530.1 and AS1530.3.
larcore A2
This new type of cladding uses honeycomb technology, rather than traditional composite 'sandwich' type design. Instead of having two metal plates sandwiching a flammable core (what most cladding is made out of), larcore A2 uses an aluminium honeycomb as the core. This honeycomb structure allows for your cladding to be lighter in weight than a 100% aluminium cladding option, while still retaining its tremendous fireproofing properties. Because of this design, it is also more rigid and has a greater moment of inertia. Basically, it makes your building sturdier. This is non-combustible to AS1530.3.
Matrix Cladding
Owners of residential properties looking to add an industrial look to their building love this cladding design. It offers a modern look, with sharp lines and patterns that form from the panel's joints. You can customise the look to create your own unique design by changing the layout of your panels, colour of each panel, and the colour of the joint between panels. This cladding is made out of thick cement composite sheets and is resistant to termites, fire, and moisture damage.
Aliwood Cladding
Designed to look like timber, this cladding option is made out of non-combustible aluminium. Perfect for residential homes or commercial buildings looking for a modern and safe twist, on an old classic design. Unlike traditional timber, this is non-combustible, mould resistant, rot-resistant, and pest resistant. There are a wide variety of colour options available. Ranging from light wood grains, to darker grains, and to powder coats.
Scyon
Scyon provides a wide range of cladding options. Their cladding provides excellent fire rated external cladding and can protect your home from the harsh Australian weather. From vertical panels, horizontal panels, and to brick layout panels -- Scyon has most design options you can think of. You even customise the colour of each panel, the gap between them, and the width of each panel.
Nuwall
This New Zealand made cladding option is non-combustible and made out of aluminium. There are a wide variety of colour options available. You can select colours from these ranges: Interpon®, Dulux®, or Colorbond®. This is a more environmentally friendly option, as it uses up to 80% reclaimed materials. This also means less energy is used to create this material. They also offer a range of style designs from flat surfaces, curved surfaces, vertical panels, horizontal panels, and much more. These are non-combustible to AS1530.3.
Want Fire Safe Cladding in Melbourne? Give Us a Call
If you're looking for someone who can help recommend, supply and install your fire safe cladding in Melbourne, then look no further than DC Cladding. Our friendly, experienced team will be happy to direct you towards the best option, or work with your existing ideas if you already know what you want. Interested in fire safe cladding installation in Melbourne? Contact DC Cladding today for a custom solution that will surpass your expectations!
DC Cladding Melbourne have cladding systems to fit every style and budget, breathing new life into your building projects, with their superior cladding services in Melbourne.

Whether you're a business owner or a developer working with a new building, or working with the refurbishment of a tired, old building, cladding is a smart, cost effective way to get your property looking just right
Expertise in domestic, commercial and industrial cladding